Online Backup
Why do I need online backup?
Losing access to critical business data would be disastrous or deeply impact your productivity temporarily, and can be fatal if lost completely
Distrusting the current backup system. Tape fails, external and thumb drives can be unreliable, making it hard to know exactly what is backed up, and/or whether it has been corrupted.
A fail-safe to tape and disk system for Disaster Recovery
Natural disaster, fire and theft
Shrinking IT budgets that curtail staff available to proactively manage data backups
Implementing a backup system for the first time
It takes a long time to do traditional backups
Remembering to do the back ups
Uncertainty as to when the backups are happening
SMB Backup Differentiators
24 X 7 availability – access to any file backed up via mobile device, any internet connection, or from the client where the software is installed
Unlimited Versions for the same price – Key for Archiving and Compliance
files are available beyond typical 7-30- 90 day windows
Time Machine Feature – search for a file on a specific historical date
Ease of use

easy installation
point-and-click file and folder selection for backup
automated email reports
flexible scheduling

File Sharing – easy and secure –
One-click
Data saved at multiple data centers
10 Data Centers globally
SAS 70 certified
The highest level in DR and Redundancy
Best Practice of Redundant Backup is ensured
Bit-level delta backups save on network resources and take minutes to perform subsequent backups
Security: all backups performed using 3 layers of encryption at DOD levels, and saved to multiple data centers
Live Protect continual backup available at one click, with the unique ability to watch and detect changes in individual files
Unlimited versioning keeps all versions of your files, regardless of file type or creation date. This applies to all files, even bare metal images
SOS Timeline Recovery gives you the freedom to go back to any point in time and find a file on any date a backup was performed. SOS does not limit this to 30 or 45 days. This applies to bare metal images and files and folders.
SOS ForeverSave infinitely and automatically saves your files, protecting them from human error at any level, including the desktop. This applies to bare metal images as well as standard files and folders.
Media rich mobile applications available – for iPhone, Android, and Blackberry.
Intelligent file filters have the ability to include/exclude certain types of files, e.g. music and video
24 x 7 Support Available from your dedicated named technical representative who can design a disaster recovery plan, schedule reporting, and provide custom reporting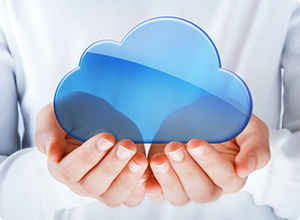 Find out about our other services:
Business Broadband and Telecoms
I have been delighted to use the services of John Harrison and his team at SMB for several years now. They have provided IT Support, advice and training using easy to understand language and with great results, often remotely from their own premises. I would recommend John Harrison and SMB Network Solutions, to anyone looking for a quality IT Support service and wish them every success in the future.