Voice Over IP
If you are looking to introduce VoIP into your business then have a look to see if you fit the criteria for our Business VoIP Package. We can save your company hundreds of pounds each month.
In addition to the VoIP services we offer, our wholesalers have recently acquired many Geographic numbers from all over the UK, giving us access to an impressive database. Within this database we have numerous quality "Golden Numbers" that can really add value to your Business!
Business VOIP
Do you have an existing phone line in your office?
Do you have internet access?
Do you want to save money on phone calls?
If you answered YES to the above questions then SMB Network Solutions could save you up to 50%!
Why not contact us today to find out more and get a quote.
Our Business Package will give you:
Substantially lower call costs
Free calls to anyone on our Network
A choice of personalised numbers for your office
Access to a range of unforgettable "Golden Numbers"
The option to port over your existing number*
Personalised IVR's
The option to have your office number follow you abroad
Unlimited Incoming Channels
High amount of Outgoing channels
Access to all your Xdrs
Free Voice mail
Fax to email
Emergency Services Termination**
Access to cheap termination Rates
Music on Hold
Time of day Routing
Call Whisper Feature
Extensions
Mobile Integration
Call Recording
Web based call back
And much much more!
3CX VOIP Software PBX
3CX Phone System is an open standard Windows-based IP PBX that provides superior features and flexibility at a far lower cost and replaces traditional PBX hardware phones. It supports popular SIP phones, VoIP providers and traditional PSTN lines. 3CX Phone System's web-based management console makes it easy to configure, eliminating the need for expensive maintenance.
3CX Phone System includes a client (available for Windows, iPhone and Android) that makes call control, conferencing and other unified communications features a breeze. Users can manage their extension and their calls with just a few mouse clicks and avoid using a cryptic phone interface. What's more, you can log in to 3CX from any computer or smartphone to see the status and presence of other users from your office and any bridged offices around the world.
3CX Phone System includes an iPhone and Android client that allows you to make and receive office calls on your iPhone or Android smartphone from anywhere. Save on telecommunications costs by making internal office calls free of charge, and keep your mobile number confidential by using the office caller ID. Never miss that all important call by answering calls made to your office extension from anywhere.
3CX Phone System is available in several editions based on the number of simultaneous calls (internal & external) your company makes. Upgrades are activated instantly with a license key – there's no need to reinstall 3CX Phone System. A detailed feature comparison table can be found here.
Download the Free Edition here.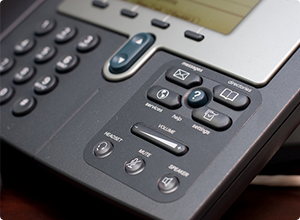 Find out about our other services: